This free-of-charge website was built at the request of researchers to facilitate exchange, advance research and support decision-makers with an independent perspective. It was spearheaded by Economist Christian Takushi, who coined the term "geopolitical economics".
Takushi is a seasoned macro economist with extensive investment and strategy experience. He is a Swiss citizen, born in Peru and of Japanese descent.  He gives speeches and lectures in English, German, Spanish and occasionally in French as well. 
Who is Christian Takushi?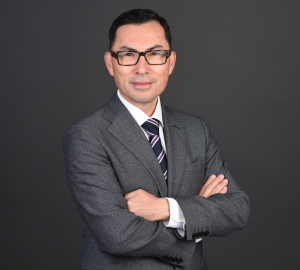 A trained Macro Economist with over 33 years of research, portfolio management & strategy experience in the global investment industry. Christian Takushi is a specialist for Currencies, Emerging Markets and Geopolitics.
He is a passionate economist that researches the growing impact of geopolitical-political forces on the Economy and Financial Markets, focusing his research on underestimated geopolitical trends that could impact key economies and markets.
A growing number of decision makers and policy makers see him as a Geopolitical Economist, and are using his insights to identify future risk events, crises and changes. In recent years Takushi has been invited to lecture and speak at distinguished institutions such as the IMD Executive MBA Program, the Bank for International Settlements' Headquarters, Lausanne University HEC, the CFA Institute, the Rosey Institute, Zurich University of Applied Sciences, the European Pension Forum etc.  
Connecting Economics, Investments and Geopolitics
Having followed very closely the rise of Asian economies and pioneered investments into Emerging Markets more than 20 years ago, Christian has a hands-on understanding of our increasingly globalised world economy. Although his focus is the Macro View, he has visited factories across Asia extensively, also accompanying the CEOs and chairmen of those firms for over two decades through phases of consolidation, growth and crises. He gained a perspective that few strategists get. Geopolitics, businesses and investments are closely interconnected.
Investing in hundreds of companies, he got a formidable insight across industries and cultures of how successful businesses operate & evolve, but also of their externalities and impact on society, families, religion, politics and the environment. Those often overlooked externalities affect the political process and future policy.
With a lifelong interest in history and geopolitics, and a commitment to independent forward-looking analysis, Takushi has been developing since his time at the Institute for Economic Empirical Research of Zurich University a Macro Analysis that includes geopolitical factors (i.e. changes in politics, demographics, religion, military, resources etc). His geopolitical research led him to develop methodologies for handling economic times series (data) and non-numerical phenomena at global aggregate levels. Since 2007 he is monitoring what he identifies as the global convergence of macroeconomic trends with geopolitical trends, which he foresees to reach a maximum overlap during 2017-2024. The latter part of the 2020-2029 is likely to see the political-economic-military manifestation of the preceding convergence process. The world is in transition to a New Equilibrium and possibly a new World Order, with winners and losers. 
Professional Career – 3 decades of dedication and purpose
Christian Takushi, started his career as a Macroeconomic Analyst at ZKB Research in 1989 and was invited to join Credit Suisse Group in late 1992 as Portfolio Manager. There he convinced the Private Banking unit to invest in emerging markets, developing the research & investment teams in Hong Kong and Singapore.
 In 1998 Christian was invited to join Swisscanto Asset Management as a Director where he continued to manage Emerging Asia and Japanese equities for 14 years with a macro approach, also shaping the Global Currency Strategy. In 2012 he was invited to join BCV Asset Management, where he overhauled and led the Strategy for Emerging Markets. In February 2015 Christian helped found the geopolitical research boutiques Geopolitical Economics and later Global Geopolitical Research. The latter providing decision makers & policy makers with independent analysis and strategic advise. As an Economist and Investment Specialist he has advised and accompanied decision makers, investors and corporate executives through 10 major crises over three decades.
Having closely interacted with the chairmen and CEOs of many Asian firms to expand globally – among them some household names of today from South Korea, Hong Kong, Japan, China, Singapore, Philippines and Indonesia – Christian's corporate network and knowledge goes far beyond the leading companies he has worked for over the past three decades:

ZKB is Switzerland's largest State Bank with a AAA-rating by Standard & Poors
Credit Suisse Group (now UBS) was one of Switzerland's largest Global Banks. It was among the World's leading investment banks
Swisscanto Asset Management was then Switzerland's 3rd largest Fund Management company and 2nd largest collective Pension Manager, a leader in risk-controlled & systematic Portfolio Management
Lake Geneva-based BCV is Switzerland's 7th largest bank – The Asset Management division has been investing in Emerging Markets since 1982 (four decades of investment track record).
Early background and interest in Economics & Geopolitics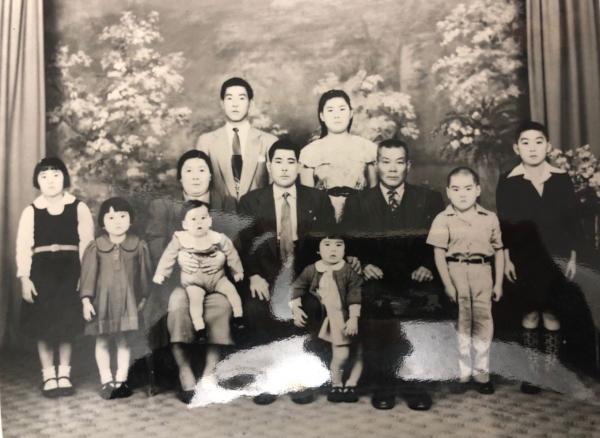 Christian Takushi's heritage fed his early interest in geopolitics. His grandparents left Okinawa (Japan) for South America prior to the Second World War (WW2). They fled a war-scarred nation and economic hardship, because Japan had been at war almost continually since 1904 with Russia (1904-1905), Korea (1910-1945) and China (1937-1945). Despite of their hard labor, Japanese immigrants were met with hostility in Peru – later even confiscation, deportation and internment. The anti-Japanese sentiment lingered there for decades after the war. Few in South and North America paid any attention to the fact that Okinawans had themselves suffered under occupation from mainland Japan –  Japan invaded their island (an independent kingdom until then) in 1609, annexing it to Japan in 1879.
Japanese grandparents – Geography matters
Although the hardship his grandparents encountered shortened their lives, their decision to leave Okinawa proved correct as their children survived WW2. Their strategically located island, Okinawa, became in 1945 the theatre of the final battle of WW2 – It was to become the bloodiest battle of the War in the Pacific, killing almost half of the entire civilian population. The ferocity of the battle resulted in an estimated 234'931 dead – The staggering number of US casualties of 65'000 in Okinawa played a decisive role in convincing the US High Command of the inevitability of using atomic bombs a few weeks later to end the Second World War (WW2). This, in order to avoid a much higher loss of civilian lives and up to 1'000'000 US casualties.
Geography matters! Commerce-oriented Okinawans traded peacefully for centuries, but their strategic location between China, Japan and the South China Sea made them a target for invasions, occupations and bloody battles. 
Interested in Geopolitics since the age of 9
At the age of nine, Takushi began studying the history of major conflicts. His father, Mitsuhiko Takushi, noticed the aptitude and began to foster the talent with many books and personal tutoring. The tutoring included "out-of-the-box thinking" sessions, which extended often well into the night. By the age of 12 he had extensive knowledge of all major conflagrations of modern history. Before he was a teenager he was already aware that wars had been a decisive factor in shaping human history. His desire to better understand the root causes for WW1 and WW2 would gradually spark his interest in sciences, economics and the German language. 
Takushi enrolled at the Humboldt Gymnasium where he pursued the German Abitur with Advanced Levels in Natural Sciences (Physics and Mathematics). He later studied in Germany and Switzerland. While in Peru, he experienced the warm cohesion of the Nikkei community (Japanese descendants), but he also noticed that the Nikkei that had learned to forgive were able to assimilate the best. Many had done so already before Peru's official apology in 2011*. He is aware that the confluence of economic and geopolitical events forced his grandparents to leave Japan. During his own time in South America, Europe and Asia he has noticed how both forces, geopolitics and economics, are gathering pace and converging once more. 
Experiencing flawed economic policies in South America
Growing up in Peru, Christian Takushi also witnessed a military rule, hyperinflation and a civil war unleashed by Maoist terror groups. He saw first-hand the catastrophic results of well-intentioned socialist-liberal policies, systemic corruption and lack of strategic foresight. The military was not prepared to face well-armed fanatic terror militias nor asymmetric warfare.
He also saw first hand how well-meaning protectionist policies and isolation from the global financial system, rendered swathes of the economy uncompetitive – fostering informality. These experiences would shape his conservative pro-business views long before he was acquainted with the Neoclassical Theory of Marshall-Fisher and the conservative Monetarist School of Thought of Friedman-Schwartz at German-speaking universities. 
Nevertheless, a complex immigration background, life on three continents, hard work since the age of 13 to support his studies and his exposure to Western & Oriental cultures, made him a socially aware economist that values the role of market discipline along compassion and grace. An economic system that systematically benefits few stake-holders at the expense of others (i.e. the middle class, the environment, broader society etc) is over the long run unstable and inefficient. Not only will economic costs (externalities) overrun the accounting profits, the growing political instability finally weighs on the economy and investments. A balanced market economy with avoidance of extremes is in the best interest of all stakeholders, including investors.  
Education
Next to the German Abitur in natural sciences, he obtained a Bachelor in Physics Laboratory Techniques (Middendorf Technical School), and later obtained a Masters degree in Macro Economics at the Institute of Empirical Economic Research of Zurich University (IEW) in Switzerland. He is a member of the CFA Institute and the Swiss Association of Financial Analysts.
Takushi worked continually from the age of 13 to the age of 25 to self-finance his studies. In 1991 while at Zurich University he began to connect his two passions: Macroeconomics and Geopolitics. In recent years a growing number of people say that he has been shaped by destiny to help decision makers prepare for the major geopolitical changes that could affect our world in the not too distant future, maybe just as it was in the years preceding WW2. 
*) In June 2011 the Peruvian government formally apologised for the appalling injustices committed to the Japanese immigrants and their descendants over so many years. Many Nikkei in advanced age that lived through WW2 could experience reconciliation with their new home country before passing away. His father belongs to that generation, passing away peacefully in 2021.