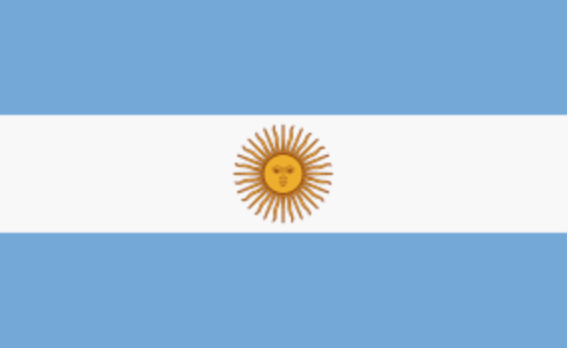 Geopolitical Update : Argentina – A Perfect Storm Ahead
By Christian Takushi, Independent Macro Economist. 30 Aug 2019 (released to the public with 10 hours delay)
As you go into your weekend a few thoughts on Argentina: the Crisis is still coming – and It is not another default.
President Macri announced some drastic repayment adjustments that are practically a technical default for local currency bond holders. Many which are foreign investors.
The following comment by the head of the treasury as quoted by Bloomberg underpins my high conviction that Argentina is headed for a Perfect Storm. One that could engulf the IMF and possibly Mrs. Lagarde – as there will be scrutiny of the IMF and the Credit Rating Agencies. How could the IMF have possibly believed Argentina could repay even a bigger debt load knowing that over the past 50 years there has never been a situation where a majority of the Argentinian electorate was prepared for the bitter initial pain of structural market reforms? Some cautious traders bought very short-dated paper, but many bought long duration bonds seeing the IMF trusted the reforms.
We should ask: How did President Macri get elected? He promised improvements and almost immediate relief. Warning bells should ring at that. A majority of Argentinians elected him, because they were tired of hyperinflation and economic demise, not because they were ready for the rigors of market discipline and ready to stomach 3+ years of painful adjustment, so that they and their children could have a better future.
The troubling Quote from Bloomberg: 
Lacunza, the economy minister, lamented Argentina's long history of political and economic turmoil, noting no administration that wasn't affiliated with the populist Peronist movement has finished its allotted term in almost a century. "That's a collective failure of political leaders, not of citizens," he said. "For 91 years we've owed our people, who watch as we gamble with their peace of mind, that sense of normality." End quote.
The idea that only politicians are responsible for the demise of a once prosperous nation sounds like "political correctness" and may explain why the IMF naively handed Argentina billions of tax payers' money despite the fact that it should have known that the vast majority of voters had no intention to stomach the harsh discipline of the needed Market Reforms. There was no solid indication of it. You can't lend billions to a technically insolvent country, because the president promises to repay after introducing reforms. You are not making that nation even a favor as long as a majority of stakeholders in a troubled country are simply blaming others for their malaise.
By lending it more money the IMF simply allowed Argentina to procrastinate its homework. A thorough political & social analysis of the country should have followed the request from Buenos Aires. A socio-political analysis would have produced that several sections of the electorate in Argentina are eager to borrow from international institutions and investors, but they have no solid intentions to repay the debt if constrained. There is an almost 60 year-long undercurrent in Argentina's political history, one that has influenced even culture, arts and media throughout Latin America.
Shedding light on the IMF course in Argentina
Those that say the IMF was once again simply incapable, may overlook the geopolitical landscape in 2016. Conservative forces were advancing many fronts. The West had for the first time in decades a president in Buenos Aires that was willing to pull Argentina away from China, Russia and Middle East influence .. and closer to the USA, the World Bank and the IMF. It was a geopolitical calculation. I believe the IMF was asked by Western nations to support a pro-Western president in his quest to bring Argentina back to the place it used to have in the past. It was a geopolitical-economic effort to stabilise a country mired in populist-Socialist experiments since WW2.
As a long time fund manager I believe that Argentina under Macri is an interesting place for active traders with ample risk-budgets focused on short to medium term maturities. Not more.
Recap: President Macri was elected not, because Argentinians had embraced the rigors of Market Economy and the suffering that would have to be endured before they could enjoy the reform benefits. It "seems" the IMF lent money to Argentina exclusively on financial grounds and optimistic projections of a new government. If so, the IMF should hire political analysts to cover all the regions it is lending to. It is more likely though, that it did lend the money under global geopolitical-monetary considerations and the absence of thorough political analysis on the hemisphere.
Contrasting Peru 1989 vs Argentina 2019
Peru's reforms 30 years ago succeeded, because Mr. Alberto Fujimori promised his people untold hardship first. And the brutal Fuji Shock came indeed – but throughout the painful reforms, people held on to the reforms. That was the truly remarkable thing about Peru's economic miracle. Three years later the country had touched bottom. Since that historic bottom .. average incomes in Peru have grown almost 7-fold. The rest is history. All following Presidents on the right or left of the political spectrum are respecting the Market Economy.
As a macro economist I am always looking at the risks though: The biggest risk for Latam's model economy Peru is that a new generation has come along that never suffered the pains of the 1970s-80's. For many Peruvians rising incomes, stable inflation, low fiscal deficits (28% of GDP) and a stable currency are "normal" and could be taken for granted. The massive presence of NGOs and their well-meaning identity and minority rights' campaigns could foster that one day. With an average age of 27.5 years, the arithmetic shows Peru's next elections could be the most difficult test in 30 years. If passed, that would be a solid positive sign investors could take home.
Recently I saw an economist arguing that Argentina's GDP per capita is still higher than Peru's. It is actually some 60% higher. But that is not the full story – in the current context actually somewhat misleading. Argentinians' Debt per capita is 530% higher than Peruvians'. That means that a large amount of that GDP flow is been financed by a ballooning amount of debt stock. At one point the cost of servicing that debt will wipe away a large portion of the GDP per capita. Never judge someone's assets and the lifestyle they afford themselves without paying attention to their debt.
Not just a blessing ..
Argentinians and Peruvians often brag about their natural riches – rightly so most would agree. Indeed they have been endowed with enviable riches (agriculture, meat, energy, metals etc.). But sadly, exactly those natural riches are the main reason why such countries tend to underachieve, run into trouble and end up in political-economic crises. Resource-rich nations focus on exploiting resources, not on becoming more resourceful to create new things.
They develop the mentality "I also have the right to get a piece of the cake". An entitlement attitude may sound politically correct, but can be dangerous. There is a healthy place for Equality Policies, but the excessive focus on my rights, my share, my entitlement is what leads many nations into trouble. It is the same in the family, school or enterprise.
Brazilians, Peruvians and Argentinians should to some extent envy nations like Singapore, Taiwan, Japan and Switzerland. They had barely anything: no natural resources, no gold, barely any food, lots of threats. But look where they are now.
Allow me a personal note: When I was 9 years old my father told me something I've never forgotten: "lack of resources and challenges are your greatest blessings, for they will force you to think harder and/or work harder to overcome. In the process you'll become a better person and more resourceful". Thus, I disagree with those that say you should give to people all they need or want.
Big & Bigger ..
Furthermore, to exploit those natural resources faster, nations start big and bigger projects that invariably increase the corruption problem. The drive for ever bigger firms and bigger contracts erodes atomistic competition as well, the very essence of the Market Economy. I think that Latin America will not thrive until it reduces the gigantic amount of bureaucracy, laws and regulations that keep small & mid-sized enterprises from flourishing. But it is hard. Every time something needs to be done or improved, another decree will be issued.
Fuji Shock is the measuring line for Argentina
 What is the difference then between the voters in Peru in 1989 and the voters in Argentina today? I state the question in political-economic terms.
I think it is the following: Peru was at the edge of the abyss in 1989 and enough people were aware of it and their own role in it. After all, they had elected the President that promised them too much. There were signs of self-awareness, maybe even humility. Voters had seen how years of well-meaning populist, leftist and Socialist policies and subsidies had destroyed their once dynamic economy. At the ballot, they were confronted with candidates blaming other politicians and making promises of improvement, but also with one unusual candidate that offered mostly untold suffering and radical reforms in order to bring the economy on a sustainable healthy path. Many have complimented President Fujimori for the Fuji Shock and his steadfast market economy course (which unfortunately was overshadowed by his democracy shortcomings later).
I compliment the people of Peru of 1989 for their courage to embrace more suffering still. Those who think "that was logical and even easy", should ask Peruvians that lived through the brutal 1980's what this really meant for them. They had gone through so much pain already: hyperinflation, civil war unleashed by terrorists, power cuts, water shortages, the capital under siege, rampant unemployment, chaos and broad discontent. Had Peruvian voters simply blamed all this on politicians – as many media outlets did and still do – they would have never elected a pro-reform candidate that offered them untold suffering first and market discipline – of a magnitude that has seldom been seen in Latin America. There was an element of introspection in key sections of the electorate in the late 1980's.
The Fuji Shock reminds people everywhere that they too can turn their economies around. The Capitalistic Market economy with its fiscal discipline works as long as key stakeholders (government, electorate, businesses etc.) can stay the course during the phase of painful adjustment. 
Where does Argentina stand?
Many Argentinians want to stomach the discipline of market reform. But sadly they are a minority. I humbly believe that a majority of voters are still far away from being ready to embrace a Fuji Shock. This wonderful country, Argentina, is likely to see a Perfect Storm before introspection will be more prevalent than finger-pointing on others. A crisis of crises that could re-shape South America and the Emerging Market landscape. As I have been writing for a number of years, the coming Argentinian crisis could trigger the downfall of the protectionist left-leaning Mercosur block that dominates much of Latin America. At this stage, I think the Pacific Alliance of market economies (Chile, Colombia, Peru and Mexico) are likely to withstand the shock. But the four of them will be tested by the revival of leftist-populist movements over the next few years.
Opportunities ahead
With most investors blinded by their market cap-weighted benchmarks and their subsequent focus on the large dysfunctional markets of Brazil and Argentina, a crisis in Argentina might spark some volatility across the hemisphere and open interesting buy opportunities in markets like Colombia, Peru and Chile. Those are the bright spots among the mid-sized liquid economies of the hemisphere ..
To read the full article, for concrete investment implications or to subscribe to his paid newsletter, kindly write to c.takushi@bluewin.ch
This is the current state of my research. My main scenarios are continually tested and updated if necessary.
By Christian Takushi MA UZH, Independent Macro Economist & Geopolitical Strategist. 30 Aug 2019. (released to the public with 10 hours delay)
Disclaimer: None of our comments should be interpreted or construed as an investment recommendation
A distinct broad approach to geopolitical research
(a) All nations & groups advance their geostrategic interests with all the means at their disposal
(b) A balance between Western linear-logical and Oriental circular-historical-religious thinking is crucial given the rise of Oriental powers
(c) As a geopolitical analyst with an economic mindset Takushi does research with little regard for political ideology and conspiracy theories
(d) Independent time series data aggregation & propriety risk models
(e) He only writes when his analysis deviates from Consensus