Geopolitical Update : BRICS and USD weigh on markets – two tense weeks ahead
By Christian Takushi, Macro Economist. Switzerland – Sat 19 Aug 2023 (truncated public release 20 Aug 2023).
Dear friend
The next two weeks could be under the massive influence of Geopolitics and economic warfare. I have further thoughts on monetary policy and inflation that might be shared in the coming weeks if our analysis deviates further from consensus.
We are currently closely following the effect of Geopolitics on financial markets and policy-making.
The FED is likely to await the end of August to try to reassess global conditions, and maybe to guide lower on rates if inflation trends allow. Despite growing downward pressure on US risk assets, the FED is policy-trapped till the end of this month. Which means the next 10 days could be maximum vulnerability for risk assets.
Also, we used to have one central bank in the USA. We now have the facto two "central banks". The amount of money that the current Biden administration is spending and making available as "subsidies" is absolutely remarkable (especially when we consider the monetary-fiscal backdrop) and helps explain why the US economy is holding up well .. so far. But as we enter September we face the deadline by conservative fiscal-hawks on Capitol Hill. The US government's executive branch has been a source of demand and credit creation. Which also helps explain why so many indicators are not working anymore. Nevertheless the high interest rates beginning to bite. This is exactly what China is fanning – a sell off in US Treasuries.
Why markets look vulnerable in the neat future 
In recent weeks geopolitical and economic moves pushed the USD higher. America's smart yet soft "sabotaging" of the BRICS unity worked better than most had expected. The USD strength coupled with intense Treasury and USD selling by a number of nations added to the inflation-related rise in interest rates. The USD strength then forced other players to shed US assets to raise USD liquidity. Last year's US Treasury's squeeze in USD liquidity towards Emerging Markets to support US regional banks – and Swiss banks – is now coming back to worsen the "perceived" liquidity availability.
China and its allies are fighting back and exposing America's Achilles heels: its unprecedented bubbles in debt, bonds, equities and real estate.  Despite America's greatness and power, its economy is basically one huge vulnerable money bubble. Made possible by 45 years of excesses to benefit corporate profits at the expense of the middle class. While America's GDP exploded, real salaries of American workers have remained stagnant for 4-5 decades. A stunning truth that is covered up by the widespread use of average or median wealth or incomes in America. If you exclude the top 1% (on either savings or earnings), a majority of Americans are living pay-check to pay-check and have no real cash buffers. This vulnerable economy has had to be artificially supported with money printing, massive government spending and increased control over financial markets. in fact, America went into economic war with China with some big vulnerabilities, Beijing is now trying to exploit them. 
Something feels different indeed – The current weakness in markets is happening as many investors are baffled and others nervous: many things don't add this year, volatility is down and others complain "price discovery" is nearly dead in exactly those days when investors need them the most. Asset prices rose this year, but a growing number of seasoned investors are uneasy and have increasingly commented on the rise of the "state role in financial asset pricing" and the role of financial media. It is the declining existence of Free Market price discovery. What does the marginal investor worry about? I ascertain the marginal investor is worrying about an external factor derailing the micro-management of asset prices by G7 policy makers.
Something only geopolitical, political and military analysts have been worried about in recent years .. is spoken of quietly in Wall Street.
Is this weak market really different from recent ones? Yes. In recent years the US Bond Market was a prime safe haven. While this year some investors still c ..
This research report has been truncated here. If you wish to read it in full or subscribe, you can write to info@geopoliticalresearch.com
Further subtitles in this report:
US and China are feeling the pain of economic warfare
A new reserve currency defies the USD? 
A détente and the shift of CPI targets above 2%
Excellent work by US State Dept fractured the BRICS
Has India miscalculated ?
Who wins currently? Washington and Brazil
If Beijing can win India back? A new reserve currency is here ..
Macro upside – Long term not negative for stocks 
By Christian Takushi MA UZH, Independent Macro Economist and Geopolitical Strategist. Switzerland – Sat 19 Aug 2023. (Truncated public release on 20 Aug 2023)
Research made in Switzerland 
Geopolitical and economic conditions need close monitoring, because they can change suddenly. 
No part of this analysis should be taken or construed as an investment recommendation. 
Honouring the men that fought at Midway – Their bravery should be remembered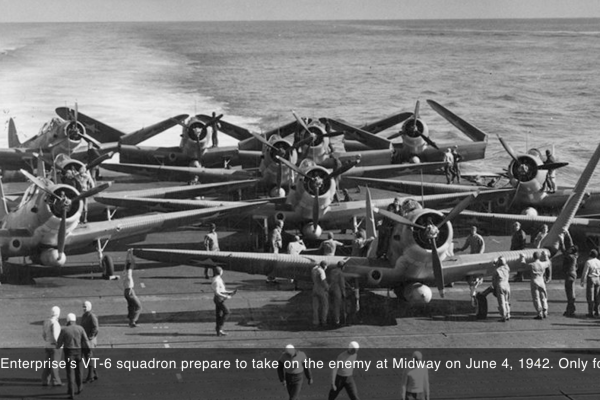 info@geopoliticalresearch.com
Since 2016 our newsletter is ranked among the 50 most reliable sources of geopolitical analysis worldwide. 
Independent research and releasing a report only when we deviate from consensus adds value.